Hello fellow nerdfighters!
My partner Florian and I are travelling from New Zealand to Germany with a motorcycle, trying to cover as much of the distance travelling over land as possible. Currently, we are in Indonesia so we still have a long way to go.
So far, we've been writing a post on our blog (www.charowo.net) every day. In addition to advertise for our blog and our "make a difference" section on the website, we were wondering if any nerdfighters along the way might be keen to meet up for a coffee or so? We're definitely keen to meet some awesome people in the countries that we're travelling through.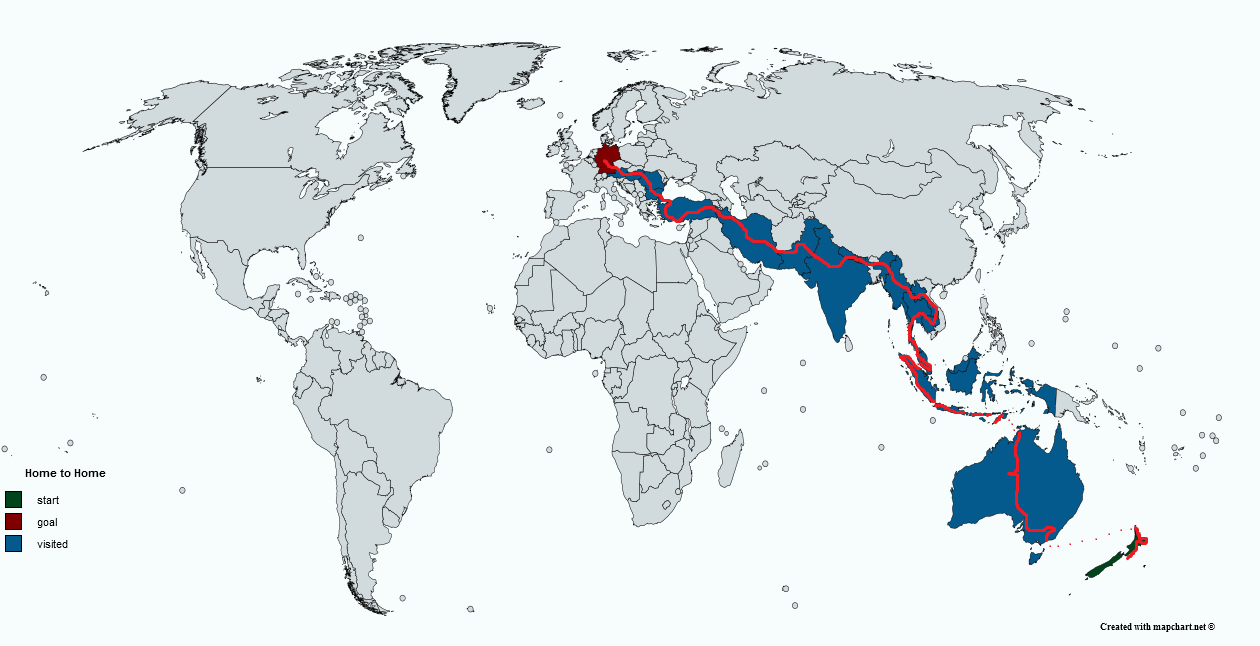 Would love to hear from you!
Nina